2019-01-07 10:58:42
January Art Walk
January Art Walk
Tuesday, January 8 --- 6pm to 8pm
Take a Walk Downtown Hillsboro and Check Out the Art
Since First Tuesday fell on a holiday (New Year's Day) Art Walk is being held on Jan. 8 and this is a good thing. All the holiday hullaballoo is over and a nice walk downtown just browsing the new artwork and listening to the music while munching on the snacks is just about all a person can handle. You don't have to dress up, just jump in the car and come on down.
Weicherts RE Features Artist Alison Newey; Musical Entertainment by the Band Minor Silence
Alison Newey will be the featured artist at Weicherts RE, 231 E. Main St. with an opening reception on January 8 from 6 p.m. – 8 p.m. The date (usually First Tuesday) was changed because First Tuesday fell on New Year's Day this year. Musical entertainment for the reception will be a youth four-piece band called Minor Silence.
Newey is drawn to emotions and how they can influence the condition of the physical body. Her artwork is a continuous exploration through expression of seasoned human faces, particularly in and around the eyes.
Besides doing her own artwork Newey teaches group classes in the Beaverton Michaels as well as one-on-one classes in her home.
Musical entertainment for the reception will be a real treat featuring four talented teenagers in a band called Minor Silence. They are: Kaia – Lead Singer; Bodie – Guitar; Wes – Drums and Olive – Bass/Back-up Singer.
The reception will include snacks, sodas and wine as well as a look at an up and coming new artist. This is an Art Walk you won't want to miss.
Linda Holland Featured Artist at Clark's Bistro; Music by Randy McElroy
Linda Holland, a familiar face around Art Walk, just returned from spending the holidays in Kaui and has a new collection of Hawaiian paintings to display.
After a career in publishing and graphic arts (Holland Graphics) Holland retired and immersed herself in the arts. She organized the artists' non profit corporation (TV Artists) and ran Influence Art Gallery for a few years before passing the baton to the next visionary. The non-profit is still operating Influence Music Hall that holds Open Mic every Friday night and still shows a wonderful variety of artwork managed by Jullane.
Watercolor is Holland's medium of choice and she has time now to paint more as well as volunteer for community art projects. She spends time helping artists and musicians connecting with places and people that can help their careers. One way is selecting artists and musicians for two businesses for Art Walk and writing this newsletter.
Entertaining at her opening reception on Tuesday is well known singer/guitarist Randy McElroy. He has a band called Rocket 88 but also does solo shows that amaze visitors with his talent and variety of songs.
Also at Clark's will be the amazing Judith Shortt hosting the event. She owns Phoenix Realty right here in downtown Hillsboro and just celebrated her second year in that business. There will be free wine, and samples of Clark's amazing menu of the best hamburgers in town. You won't want to miss this Tuesday to help wind down from the holidays.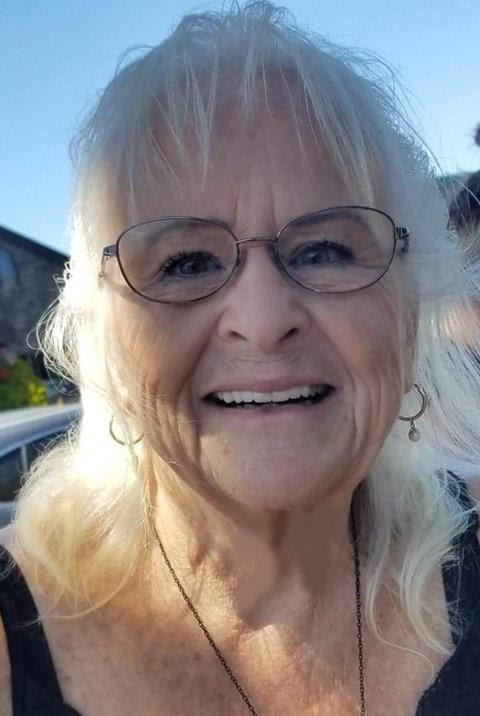 Subscribe to RSS Feed
Blog Archive
2019-01-07 10:58:42
January Art Walk
2018-11-26 11:03:58
Art Walk in downtown Hillsboro for December
2018-11-01 16:18:18
First Tuesday Art Walk for November
2018-10-01 10:32:24
October Art Walk Featuring Alan Archer at Clark's and Linda Holland at Weicherts
2018-08-23 13:34:33
Jean Fulton, DeLacy Jappe Featured Artists Art Walk -- Randy Morrison, Kevin Harding Musicians
2018-06-27 14:42:27
Baby Dragon
2018-04-30 11:48:13
Phonkadelic 1st Tuesday in May
2018-03-29 13:22:52
April Art Walk
2018-01-31 12:00:33
Nick Marking at Clark's Bistro; Jeff Hall at Weicherts for February Art Walk, Feb. 6
2017-12-01 11:54:24
Christmas Art Sale at Weichert! Nothing over $100
2017-11-07 11:25:27
Jackie Woodward shows exotic animal paintings in November
2017-10-03 11:39:16
Art by Christina Massacco Feat music by Dennis Morehouse
2017-09-05 11:45:47
September brings new art by Martin Conley
2017-07-31 19:29:20
New summer artwork is here!
2017-06-01 12:20:36
Weicherts Features Artist Kassius Wilson for June
2017-04-25 11:37:30
Jullane Rich Featured Artist for May!
2017-04-03 12:06:20
Weichert SPRINGS into new Art for April!
2017-03-07 14:37:55
Please welcome Aesch Lengstorf for March
2017-02-02 11:47:13
Weicherts Features Madisella Gonzalez For February
2017-01-02 17:36:52
New Year, New Artist!
2016-12-05 13:40:02
December Welcomes Artist Kristina Koenig
2016-10-28 11:17:12
November features artist Linda Holland !
2016-10-04 11:24:12
October brings art from our very own Jason Elstrot
2016-09-02 10:22:41
September brings art by Marcy Gonzalez!
2016-07-05 12:02:12
Weichert welcomes artist Bruce Ulrich for July
Click here to see ALL articles.